"Everyone is needed."
~ Dr. Clarissa Pinkola Estes
Bone Gathering
after a long voyage into the
desert is the work all beings
the absence of the missing bones
and the pieces of your heart
that you left on the highway to die
after too many mornings waking up
alone, in body or spirit or both,
will require you to return.
be provided, so you can find
the missing persons reports.
This map is not in a language
you will understand. Are you surprised?
With each stop on the quest
there may be a sitting-down-hard
head-in-hands-wondering-why
and even despair you thought
because they are also the way
through the hard to see places.
Give in to them. You will be okay.
could be easier than this.
Hiding, cutting, dismembering
ourselves wasn't so easy, was it?
We did it to survive, we thought,
and we wrapped up the bloodied
almost soldier-like in our sacrifice
of ourselves. Never mind the blood-loss
Never mind not even knowing what song
loves the most.
How did we go on this way?
No more, we say,
and that is how we found ourselves here.  
specialized tools,
if it didn't
bone gathering
would have started long before now.
Yes I know you have already started.
I can see that in your tender eyes.
Don't worry, yes it is scary at first.
The tools are intact for excavation
and user friendly,
you will find they fit your palm just so.
The stranger within you
knows how to use each one.
She was the one yelling at you before,
to listen listen listen inside the soul cave,
but now that you have listened to her,
she will be the one to help you see in the dark. 
This is the one we call the Muse.
Visionary bones are made of stardust
and glow in the darkness.
Come.
You will find them. You have to.
We need you to find them.
I have gone a' bone gathering
and I found this poem here in the wet earth
Dust off the mud and muck
and you find words dry enough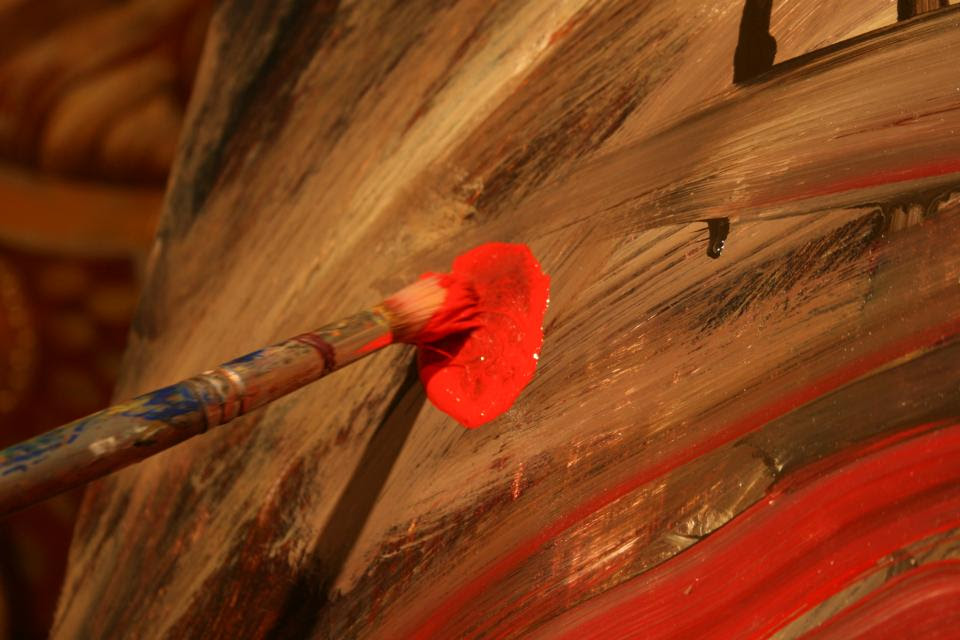 Greetings to you, dear Reader!

This Red Thread Cafe finds me digging up bones. This is good work, and we all must do it. 
There is ONE BIG excavation that happens once you know it even exists, the bones of you that is. Then there are ongoing smaller excavations throughout your life. I am SO STRUCK with all the women I talk to who are AMAZED at the life they didn't end up having and are STUNNED to tears at the life they do have – and even if it is wonderful – there is still this need to keep digging.
On different days I have different hats, that is clear to you I am sure if you follow my work, that I am a multi-faceted being. I am both Cosmic Cowgirl and have that inner desire to be a nun. And I know that you, are even if you don't express it as fully as you think I am, that you TOO have all these facets that want to be integrated and expressed. That is part of why I do what I do.
Mostly, I hold the light during the big digs. I am the not the light, so don't confuse me for that. Lol. I do however know where the cosmic oil for the lampara lives on the shelves of the curanderas and curanderos sent by Dios. They let me use their oil to keep these lamps burning so there is enough light to see by.
This is sacred work and I love it. And the digging is often hard, but it must be done. I am sometimes also the person who tells you there are bones to be dug. Women look at me as if I just peaked into their closet – no I am not psychic, I am compelled to this – to tell you this.
With as much love as I have – I remind you – YOU have to do your own work. And it comes from within you. I have started a series of over 70 interviews that will carry me into the new year and beyond to call women into the tribe. We start with digging. And so. Do you have your shovel?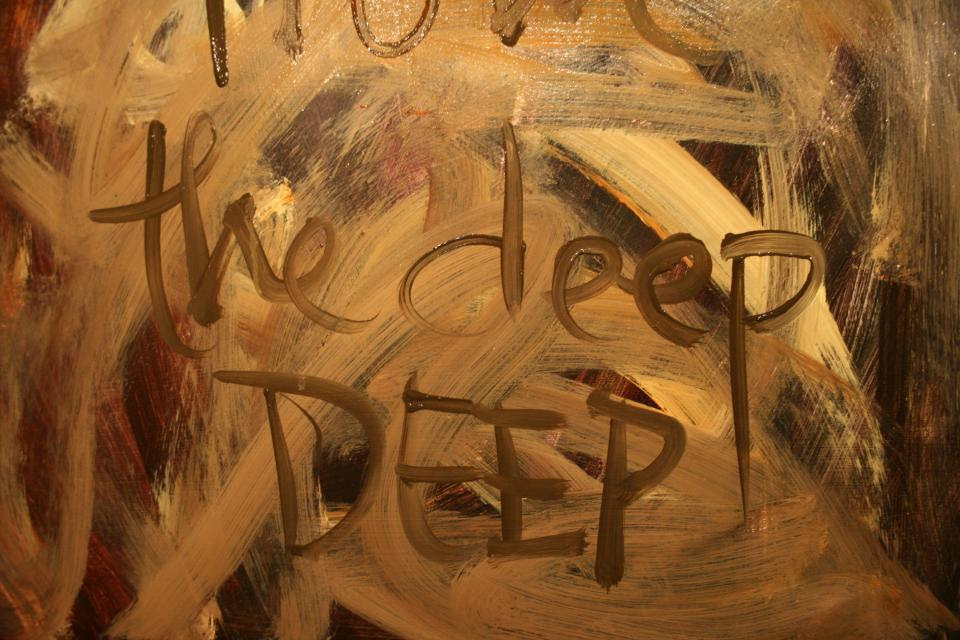 Some of us are called to be light bearers for the digs of various terrains, and we are called to gather the women and the men they love. We don't need to do this alone. We have to go into the deep deep places.
I will take the weekend to write and paint. So if you chose to join me, you will find me digging along beside you. AND I will bring extra oil and lamps and teachers who also do this with me. Bring the chocolate, will you? Most likely I will have red boots on so you will know it is me.
The painting at the top is called The Author of my Legend and was created using the Color of Woman Method, in a class called Talisman where we go find those lost parts of ourselves and bring them BACK and onto the canvas. This is intentional creativity. A way to dig.
I am not feeling particularly dark – and wonder about the feeling of severity in this post – would I be so bold as to call it an invitation to do YOUR own work? Yes, an invitation. Saying yes to doing your own work means you are THAT MUCH closer to accessing your own content. You have to go IN to find out. It is dark in here, but rich, very very rich indeed.
Sending you a sip of my latte, with cinnamon and honey of course,
---
 "She creeps and crawls and sifts through the…mountains…and…dry riverbeds, looking for wolf bones, and when she has assembled an entire skeleton, when the last bone is in place and the beautiful white sculpture of the creature is laid out before her, she sits by the fire and thinks about what song she will sing…
she stands over the criatura, raises her arms over it, and sings out…sings some more…sings more and the wolf creature begins to breathe…and as she sings, the wolf opens its eyes, leaps up, and runs away…suddenly transformed into a laughing woman who runs free toward the horizon…"
Dr. Clarissa Pinkola Estes
Comments