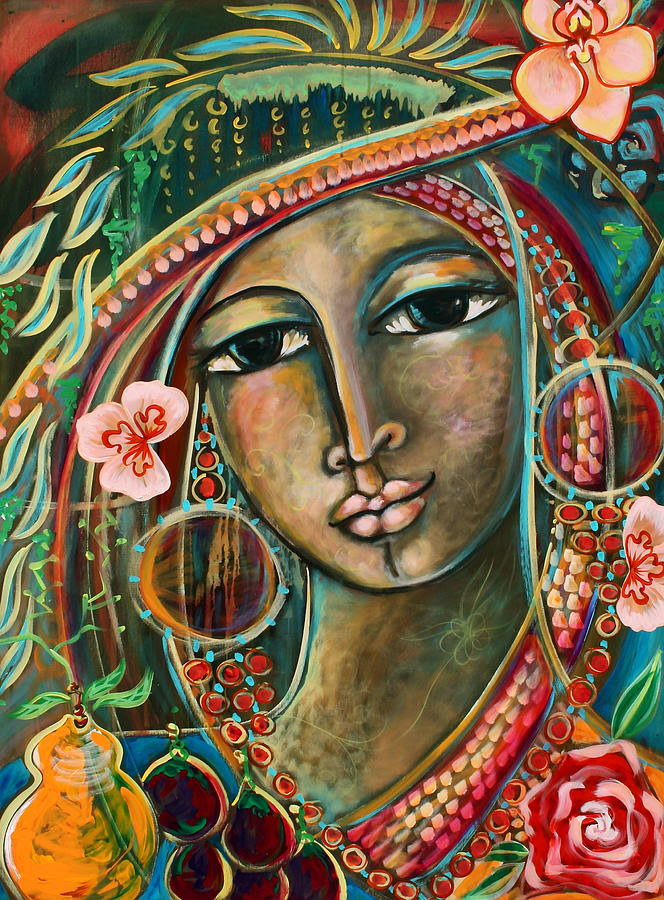 Wild Child by Shiloh Sophia from 2010
Come as You Are
If you come as you are,
will it be enough?
Glorious enough to wow the world?
Were you made to wow the world?
If you come as you are
will you be too visible, too eager?
Will they wonder how you got in here?
Were you made to shine?
If you come as you are
and you happen to be so radiant
that it hurts their eyes too much,
then find another club
yes, you were made to light the world!
If you come as you are
and they find your intelligence to be overbearing,
you know too much and your wisdom sees through
do not try to convince them otherwise—leave!
If you come as you are
you may not always be accepted
fitting in and appropriateness are overrated
better to be an outcast! Do you agree?
If you come as you are
when the artists, poets and actors call a supper club
then your entrance will be celebrated
because you came as you are!
Come as you are!
Come as you are!
Come as you are!
~ Shiloh Sophia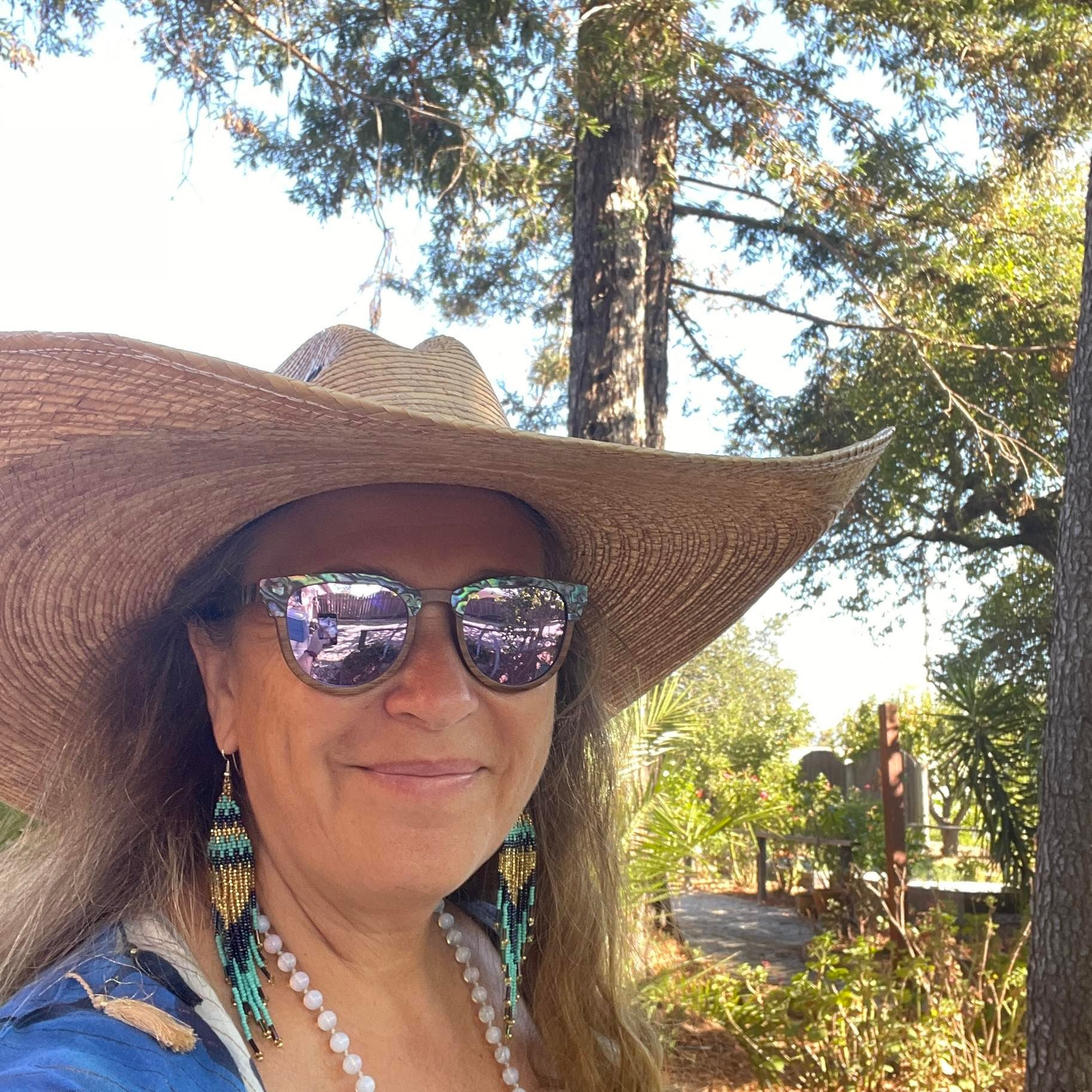 Harvesting the 2022 Grapes at MUSEA this weekend in my mermaid shades!
Dear Ones,
We talk a lot about self-expression around here, and yet, how often do we find ourselves turning down the volume or dimming our light for someone or something else? A lot. I ask this question to you as much as I do myself. I am comfortable with who I am, yet I still catch myself muting my fire red lipstick from time to time… (Don't see me, don't hear me, don't know me). Yes I hide too.
In fact, want a little secret? At Musette Atelier I rarely tell people I am the artist, until they show interest or intelligence. Otherwise I save my breathe and just try to be a blessing no matter what. We have bowls of flowers to enjoy, couches to sit on, cold water to drink and a prayer bowl. Once they want to know about a painting or a story – then I share myself. Sometimes they guess, ha, since I often match the art.
But for today, Let me remind YOU of how welcome you are here on this earth – you are. Let me remind you how loved and celebrated you are here – just as you are. Without needing to change anything. Right now, right here, you are enough. You get to choose that – no one can define that for you.
If you need a reminder from more than just me, take a dance break and jam out to Born this Way by Lady Gaga, or better yet, come over to the Red Thread Cafe Classroom and connect with over 10k women who honor self-expression and creativity in all its beauty! If you are not a member, join today – and today and every Wednesday for years on end is work in progress day #wip – you don't need to be a painter, your WIP could be yourself. Come see. It's exciting over there and the day is always hosted by an Intentional Creativity Educator to support you in being witnessed.

Born this Way: Legend Painting by Shiloh Sophia 2012
Sarah, come as you are – let your freak flag fly (hehe). We love to celebrate and see you in our community of many muses from many lands with many hands. We do not have to do this life alone. Circle, this circle is here, and we aren't going anywhere for hundreds of years.
I am truly grateful for our connection, I wish I could have tea with you RIGHT NOW but instead – we are sending you this letter, live from the Red Thread Cafe….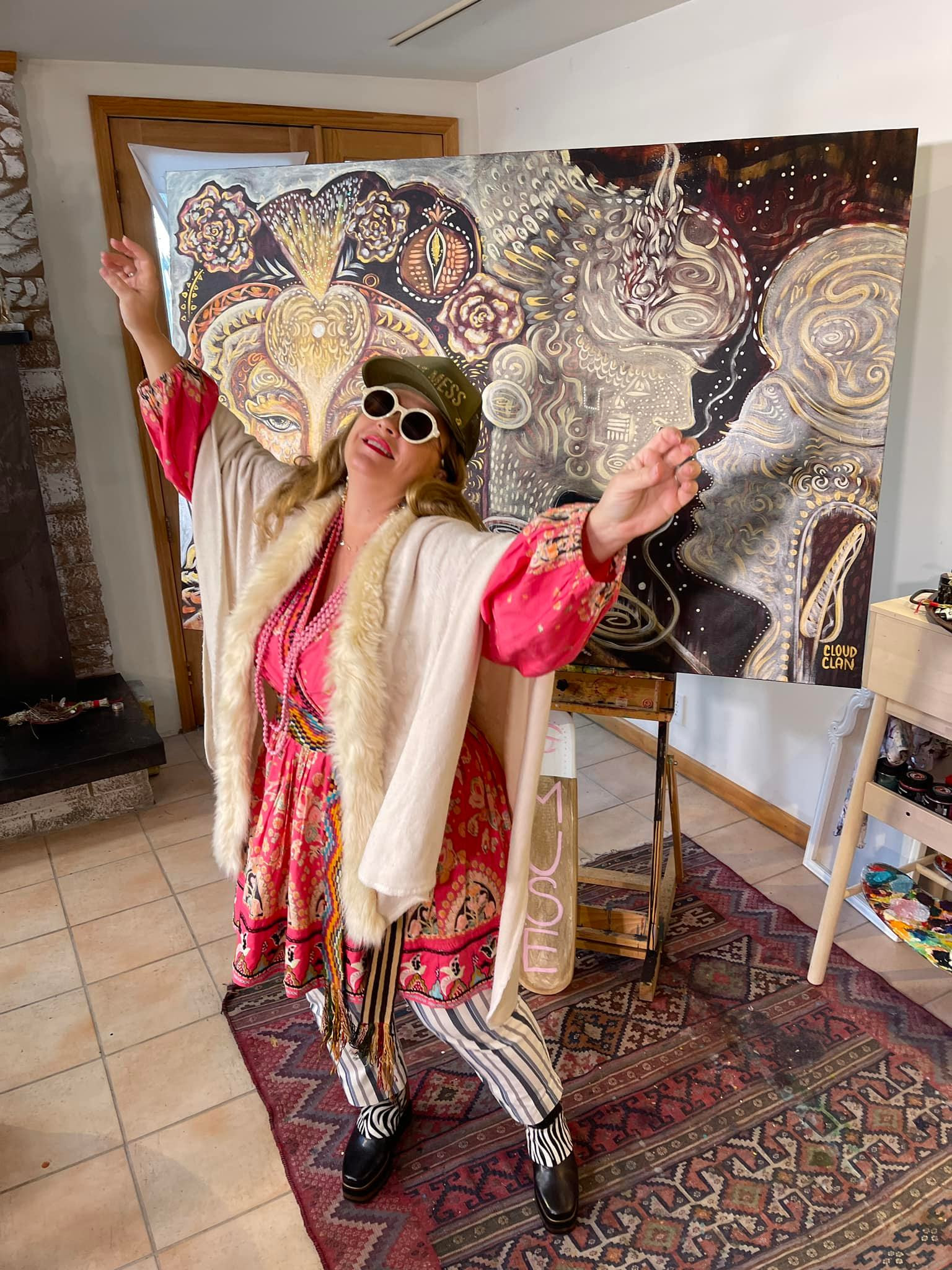 Comments